Hi there, my name is Stephanie and I make websites.
I have a head for code and an eye for design.
I am an experienced web developer and graphic designer with a passion for creative solutions.
I have worked as a freelance web developer for the last 13 years.
I am able to effectively self-manage during projects, keeping motivated, meeting deadlines and have a keen eye for detail.
I enjoy working closely with clients so that I can deliver an end product that exceeds their expectations.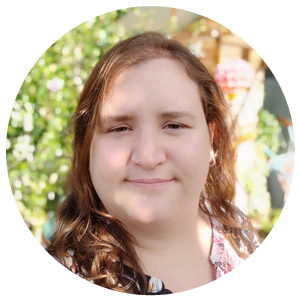 My Skills
In 2008 I graduated from the University of Wales with a Bachelor of Science degree in Computing and Information Technology. My studies covered a range of IT skills, including programming, web development, graphic design and 3D animation. My end project was a short 3D animation of the Hogwarts express on its way to Hogsmeade.
In 2009 I started work as a freelance web developer in the Netherlands. I enjoy solving problems and creating beautiful things, so working as a full stack developer is perfect for me.
I have worked on a variety of website projects. I am skilled in CSS, HTML, Php, MySql, Jquery and WordPress. I also help with other aspects of setting up a website, such as hosting, https settings, GDPR compliance, analytics and SEO, as well as managing workplace solutions such as Google Wordspace and Zoho CRM.
I am use Adobe Photoshop, Illustrator and InDesign for designing graphics and print material.
My Past Work