Hi and welcome to my website, Stephanie Makes …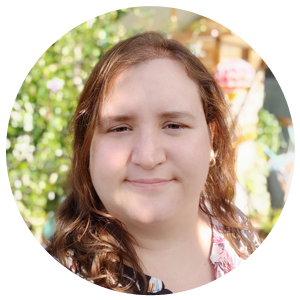 As you may have guessed, my name is Stephanie. I am a creative and enthusiastic person, with a passion for both digital and handmade work.
From that passion I have built my business offering a range of services:
WordPress website design & development
Graphic & print design
Birthday printable supplies
Craft supplies & inspiration
Background
I am originally from the UK, growing up in North Wales. I attended the University of Wales in Wrexham and have a bachelor degree in Computer Sciences.
In 2009 I moved to Groningen in the Netherlands and began freelance work as a web developer under the name Toastie Studio. During my free time I enjoyed sewing and doing handcrafts with felt and fabric.
In 2013 I moved to Meppel. I continued my work as a freelance WordPress website developer, but also grew my love for crafts into a side business selling hobby material via my webshop 'Vilt en Knopen'.
In 2022 I rebranded so that I could bring the different aspects of my work closer together, and here we are at 'Stephanie Makes …'.